Crew finder
Show only: United Kingdom
Recent listings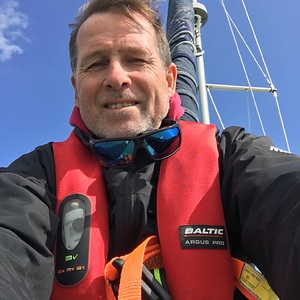 United Kingdom, Chelmsford
is available for Keelboat racing, Cruising, Delivery, Mile building, Professional
when: Weekday, Weekend
Opportunities to extend my sailing and cruising experience. Preferably racing, short cruises and day sailing. I am racing Sonata "Parody" with Roger Sydenham on Friday evenings and Sundays, so mid-week cruising is preferable. Commercial Endorsement pending, so available for deliveries on a commercial basis from June 2021 onwards, after completing my YM Coastal (Sail). I am currently RYA Coastal Skipper with Yachtmaster Theory, skipper a shared Contessa 32 regularly from Levington, and also have a Macwester 28 at West Mersea....
updated : 31 Mar 2021
view full profile and contact

is available for Dinghy racing, Keelboat racing, Delivery, Mile building, Ocean / long distance, Professional
when: Weekday, Weekend, Evening, Holidays (short-term), Long-term
from 3 Apr 2021
in a ideal world i would like to run a boat professionally but that is hard to come by... but happily race any time anywhere. i have about 20+ years of racing experience and 15+ years of yacht racing. i also have my RYA yachtmarster Coastal as well as other qualifications, if you want to know more about me give me a call or email. +44 (0) 77 91 55 33 36 or will5218@hotmail.co.uk...
updated : 25 Jan 2021
view full profile and contact